11 January 2019 | Article | anonymous
How we use big data to help charities change the world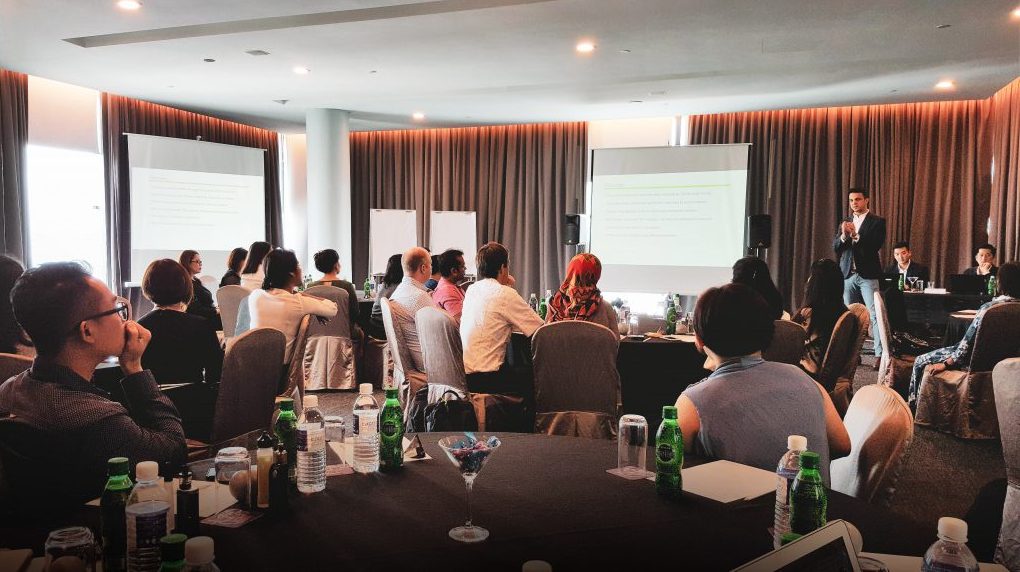 "The world's most valuable resource is no longer oil, but data." —The Economist
This certainly rings true in the charity sector as well. Today, technology allows charities to put data to work to understand donor behaviours, identify opportunities from trends, and make informed strategic decisions. However, the data an individual charity collects lends but a limited view of the broader market.
SG has been fortunate to partner with some of the best charities in the world, building a significant "knowledge bank" over the years. This gives us a unique perspective and insight into the charity markets in the region. We have realized that we can also play an important role in bringing charities together and collectively reviewing results – in what we call the "Data Share".
Data Share is a data-driven performance review of charities
Data Share compares the performance of different charities in the same country across various metrics. We facilitate transparent discussions that aim to cross-pollinate knowledge and skills, so that everyone in the room benefits from learning from the best-in-class in different disciplines.
As regional experts in fundraising and donor management, we can give charities the chance to learn outside of their own spheres, set their benchmarks, and discover how these can be achieved.
Highlights from our recent Data Share session in Kuala Lumpur
Our recent Data Share in November also happened to feature our largest market, Malaysia. In attendance were representatives from our Malaysian charity partners: Budimas Charitable Foundation, Greenpeace Malaysia, National Cancer Council Malaysia (MAKNA), National Kidney Foundation (NKF), SUKA Society, UNHCR Malaysia, UNICEF Malaysia, and WWF Malaysia.
We shared our priorities for our Malaysian charity partners in 2019:
Regional rollout for Charitable
Charitable, our donor database management program, is currently live in Malaysia, Taiwan, and Thailand by the end of December 2018. Full deployment of Charitable regionally remains a major priority in our mission to future-proof SG.
Analytics resourcing
We are beefing up our analytics resources – this is vital to maintain our leadership position in a data-driven charity industry.
Digital acquisition
Digital acquisition and social media are now at the forefront of any organisation's marketing plan. Adding this to our roster of services makes it easier for charities to make an entry into this field.
Telemarketing acquisition
Our team of telemarketers has been proving themselves to be a credible alternative to other recruitment methods.
Payment Gateway
We are working to offer our own platform for payment solutions. This will make processing payments, changing of credit card numbers, etc. more efficient and accurate.
Some key takeaways from the session also include a market growth forecast for 2019 and donor lifetime value analysis. This information helps charities answer some very important questions as they develop their strategies for the year ahead.
What our partners say about Data Share
"Great for gaining insight into the nonprofit market in Malaysia and a significant opportunity to network and brainstorm with industry colleagues." —Vemanna Appannah, Deputy General Manager at MAKNA
"This is an excellent event that provides insight and findings not available anywhere else. It gives me perspective on how well or poorly we are performing in comparison with other charities in Malaysia." —Lisnawati, UNHCR Malaysia
"Data Share [sessions] allow me to hear what other charities are doing, how they are performing, and how they are solving their issues—the same kind of issues that all charities face. It is a good opportunity to collaborate and learn from one another." —Sharon Teo, Senior Manager of Donor Relations at WWF-Malaysia
"The data presentations give a good indication of how the charity market in Malaysia is faring and how we are performing in that market. The apple-to-apple comparison really gives us a good perspective." —Jacqueline Yew, Deputy Fundraising Director at Greenpeace Southeast Asia
The final word
A successful Data Share is when our partners leave the room with a better understanding of their fundraising market and take away new best practices that can be implemented. The feedback and results since the very first session in 2017 affirm that we have achieved exactly that.
2018 has been a great year for Data Share, with sessions conducted in Thailand, Indonesia, the Philippines, and Malaysia. We're excited for what 2019 will have in store for our charity partners, so stay tuned!